EMC ApplicationXtender Workflow Management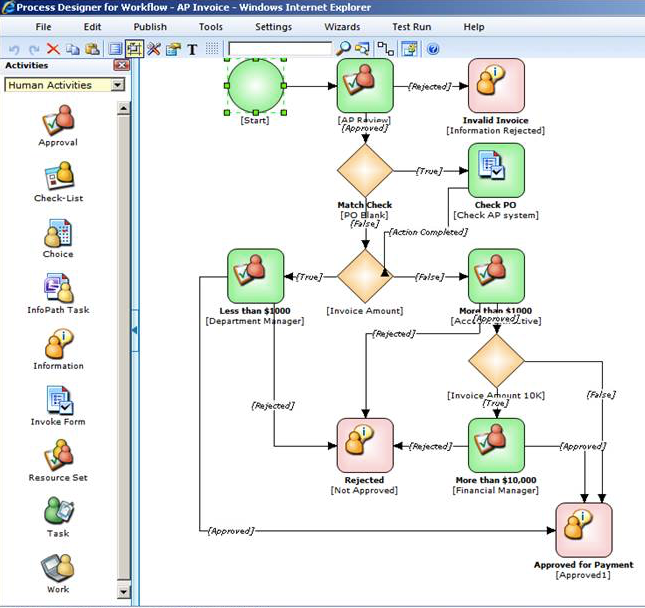 EMC ApplicationXtender Workflow Management provides a full range of business process management capabilities to improve business performance and reduce costs. By transforming paper-based processes, Workflow Manager helps ensure that better decisions are made faster, cycle times are reduced, and process bottlenecks are proactively discovered and addressed without requiring IT intervention.
Workflow Manager provides process and forms design, business analysis tools, and the ability to manage business processes centrally. Built on Microsoft.NET, Workflow Manager easily integrates with existing applications to improve efficiency in document-based business processes.
EMC ApplicationXtender Workflow management delivers:
Workflow console — Manage, integrate, and categorize manual and automated processes from a central dashboard.
Process and forms designers — Model new processes and forms with easy-to-use, web-based editors.
Insightful workflow analytics — Optimize processes with powerful tools such as real time alerts, 3D drill-down graphs, and process statistics.
Robust process reporting — Establish key performance indicators and business activity thresholds to monitor processes and measure productivity.
View The Full EMC Brochure Here
Intellinetics
IntelliCloud has many pre-built workflows which are designed for specialized industry vertical and departmental needs.

One Button Integration with most multifunction printers/ scanners.

Additional users and departments can be easily added.

IntelliCloud delivers value day one and can accommodate any business process.

When using Intellicloud ALL documents are fully searchable.

Audit ShieldTM is a comprehensive exception reporting engine that identifies missing documents quickly and easily.